Made with real fruits & vegatables
Fruits and vegetables are naturally jam-packed with good stuff to help our bodies thrive!
At Ripe Revival, we are taking these simple ingredients and transforming them into revolutionary gummies for your life.

Our commitment is to always use fresh produce, simple, and honest ingredients.


WHEN YOU ENJOY RIPE REVIVAL PRODUCTS,
YOU CAN TRUST THEY ARE: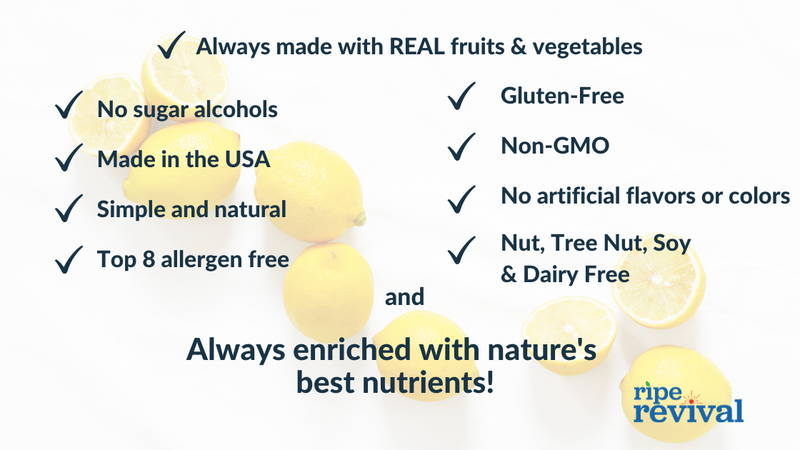 Each of our delicious flavors boasts of naturally delicious fruit & veggies!
In each bag, you will find the equivalent of eating: